Vacancy
FULL-TIME VEHICLE PAINTER
(M/F/X)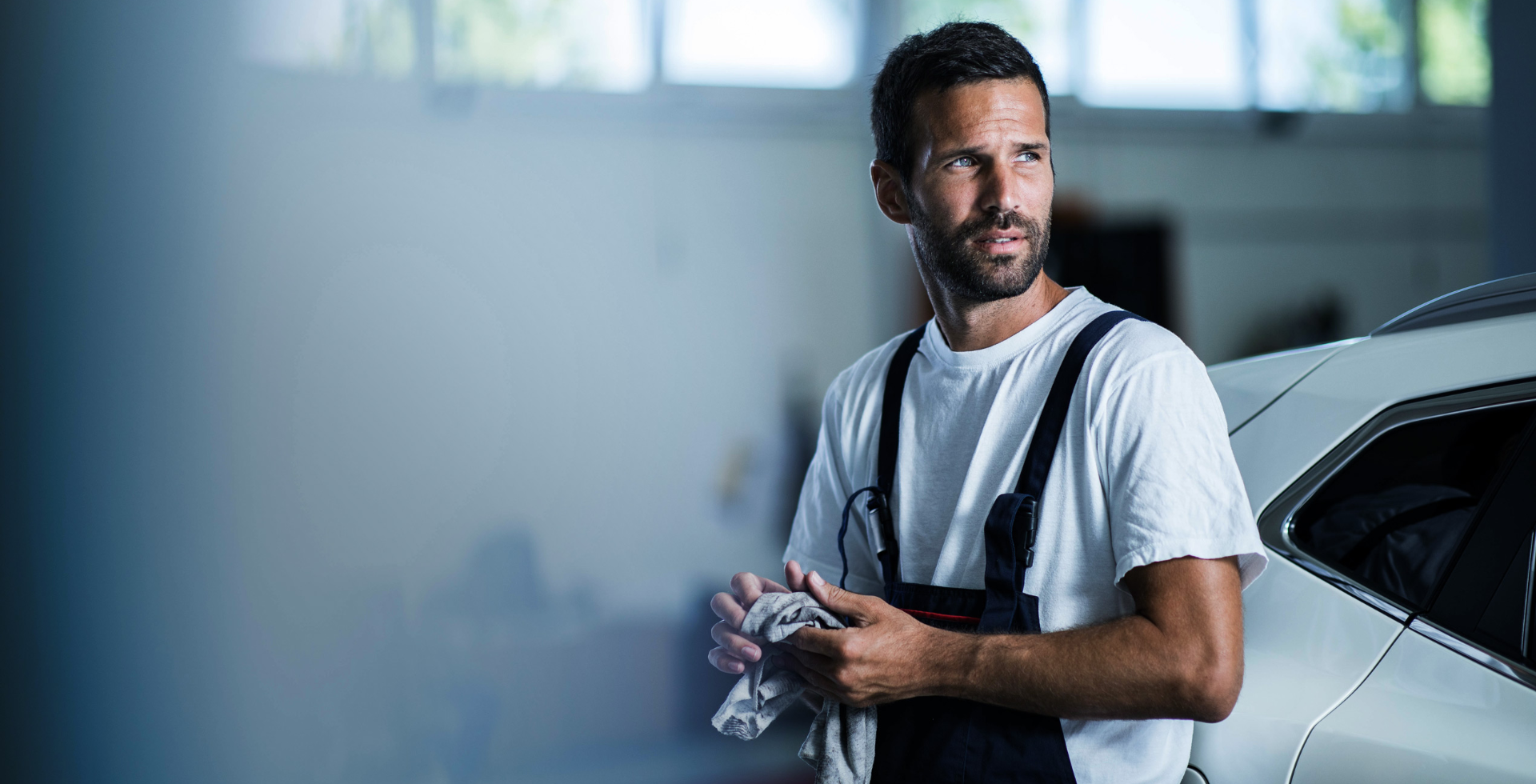 GENERAL INFORMATION ON THE VACANCY
Be part of our motivated, competent team, and join STOOF International as a vehicle painter (M/F/X). As Germany's top brand for armoured vehicles, STOOF can offer you a safe job. And this, of course, with regular working hours without shift duties, with overtime bonuses, and optimal work–life balance.
Benefit as well from interesting advanced and further training measures, allowances for your company pension scheme, and – depending on the length of your employment – up to 30 days' holiday leave.
At STOOF you will be working among a friendly team of staff marked by mutual respect. This social cohesion is promoted by innovative leadership concepts realised by your direct seniors. We are always willing to listen to your ideas and proposals. In our cosy canteen, you'll find space and time for a tasty lunch and constructive talks with your colleagues.
This vacancy is rounded off with free parking for employees and good links to the public (DB) railway services to Brandenburg an der Havel, Potsdam, and south-west Berlin.
YOUR DAILY ROUTINE
You will be working with quality, state-of-the-art equipment and resources on 23,000 square metres of floor space in the Potsdam-Mittelmark district. In our perfectly equipped production halls, you will be performing a wide range of painting work on armoured vehicles.
Your assignments also include
Priming vehicle bodies and body sections,
finishing work, and
thorough stripping and filling of vehicle parts.
And, once the last coat has been stripped, you will then be responsible for the professional repainting of accident vehicles. At STOOF in Borkheide, all this takes place with an eye to environmental protection and sustainability.
YOUR APPLICANT PROFILE
From our vehicle painters, we expect an independent work ethic, a high awareness for quality, and an above-average willingness to perform. We also look forward to applicants embodying team spirit, ambition, and versatility.
This vacancy requires a completed course of professional training for vehicle painters or equivalent experience in the automotive sector. In addition, you must have a good knowledge of written and spoken German. You are creative and have technical skills? You have a keen sense of design and colour? You love doing meticulous and conscientious work? Then STOOF International GmbH looks forward to your detailed application.
Benefits
30 day's holiday leave
Loyal employees benefit from staggered holiday leave models and overtime payments.
company barbecues
Our barbecue events are hot favourites. Here the STOOF team get to know each other better, from the skilled worker to the head of department.
regular events
Work and relaxation belong together in the modern working world. STOOF organises regular employee events that will long remain in memory.
canteen
Good food keeps body and soul together. At STOOF you can purchase balanced, value-for-money lunches or use our kitchen to prepare your meals.
Continued education
Funding and support for professional development
PENSION SCHEME
You already have a pension scheme? Then your contract will receive generous support from STOOF.