Armoured SUVS By STOOF –
All-Terrain Limousines with that extra boost in safety
SUVs, short for sports utility vehicles, are enjoying ever greater popularity on the automotive market. Following frequent requests for SUVs as armoured models, STOOF International GmbH has now adopted these in its portfolio. As Germany's leader on the armoured vehicles market, we offer SUVs from many renowned carmakers. Our site in Brandenburg converts these cars into mobile fortresses complying with the highest standards.
Yet there is more: we'll be pleased to customise your armoured all-terrain limousine in accordance with your own special wishes. To this end, STOOF International GmbH can access a wide range of additional safety fittings and luxurious equipment options. All and any of these we can integrate in your armoured SUV, on your request.
Our extensive range of armoured SUVs also applies to the brands and models we offer. Our portfolio includes such armoured all-terrain vehicles as the Toyota Land Cruisers 200 and 300. Joining these is the Land Rover Range Rover Vogue, noted for its reliability as an armoured vehicle. Others of our armoured all-terrain vehicles are based on the Mercedes Benz G-Class. An armoured pickup is also in our range, in the form of the Toyota Hilux. Our trained staff will be pleased to advise you on other vehicles that we, with our in-depth know-how and experience, can convert into armoured SUVs.
WHAT CHARACTERISES ARMOURED SUVS WHEN IN OPERATION?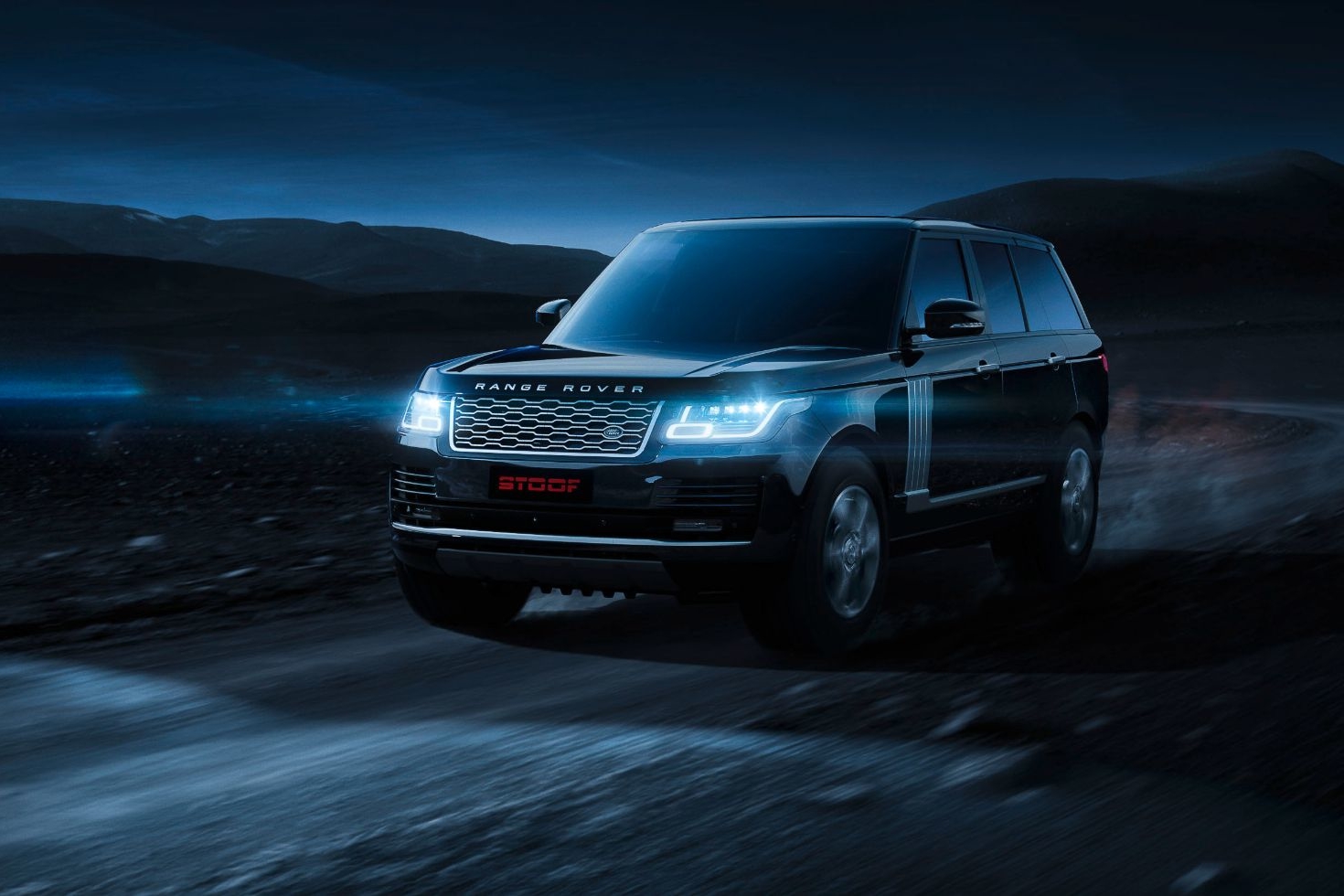 Even without armour, sports utility vehicles present many advantages with respect to safety and driving convenience. On the one hand, an SUV has a higher ground clearance, for easier access to its interior. On the other, the higher seat presents the driver with a deeper range of vision. This is an obvious additional benefit for security deployments. In addition, an all-terrain limousine, like any other large offroad vehicle, offers a greater payload. This can take the form e.g. of extra luggage or additional safety equipment.
Armoured SUVs are in hot demand from security firms, government officials, global players, and private individuals concerned with their personal safety. At STOOF, our team of 150 highly qualified specialists commit themselves to the customising of your armoured vehicle.
With an eye to the best possible protection your armoured SUV can offer you, we have set up a centre of excellence just outside of Berlin. Here research, development, and production work hand in hand. The outcome: STOOF International GmbH can offer you a wide range of basic configurations for many armoured vehicles. And all that from a single source! Even unusual safety features we can realise with great care and confidentiality. A physically separate hall area for special projects, to which only certain personnel have access, safeguards the maximum discretion for your project.
The modified SUVs and all-terrain vehicles by STOOF are all characterised by their longevity and reliability. Armoured SUVs are the ideal vehicles for deployments in roadless crisis regions. Armoured SUVS by STOOF are therefore in operation all around the world!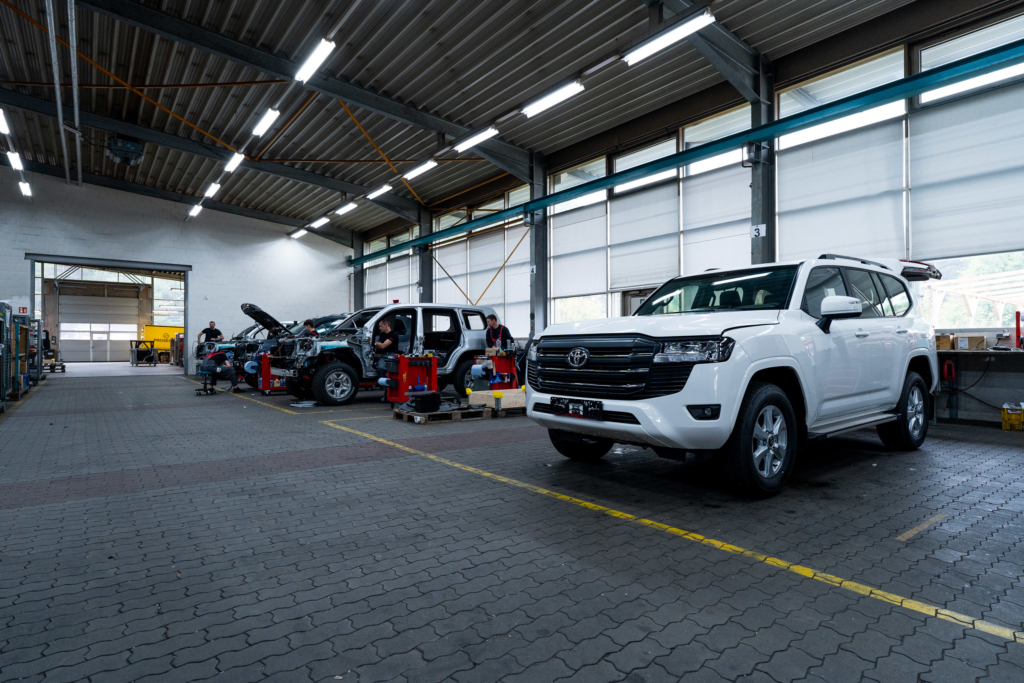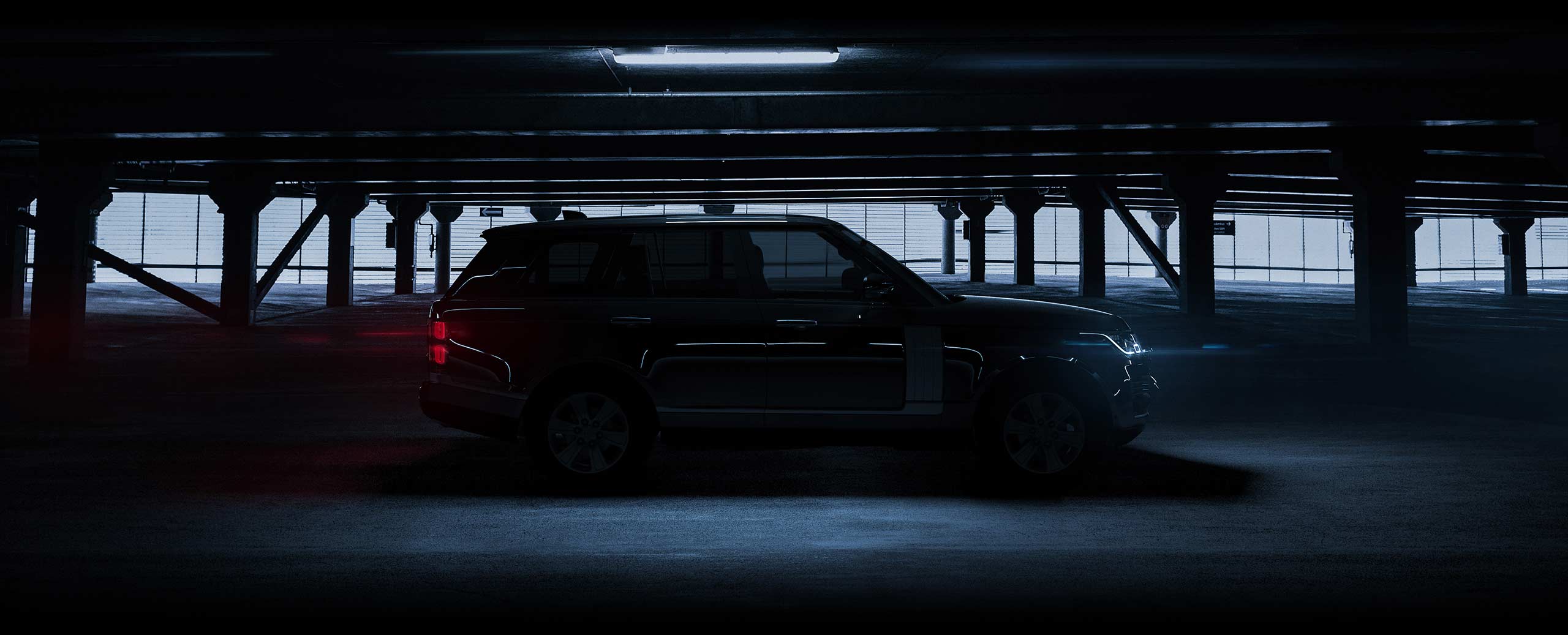 Armoured Vehicles:
WHAT TYPES OF ARMOURED SUVS DOES STOOF INTERNATIONAL GMBH OFFER?
In the field of armoured SUVs and all-terrain vehicles, STOOF International GmbH enjoys close collaboration with Toyota and Land Rover. In particularly hot demand are our converted Toyota Land Cruisers 200 and 300. The same is true of the Land Rover Range Rover Vogue. In addition to these, an armoured pickup has joined our portfolio, in the form of the Toyota Hilux. This model proved its mettle above all in humanitarian relief projects.
THE TOYOTA LAND CRUISER AS AN ARMOURED VEHICLE – FIFTH GENERATION RELIABILITY
In 1951, Toyota rolled out its Land Cruiser, a popular all-terrain vehicle. Right up to today, this has maintained its reputation as a reliable, durable vehicle. And with its Toyota Land Cruiser J20, this Japanese carmaker again confirmed this model's ranking among the top off-road vehicles.
The modern all-terrain vehicle from Toyota is also known as the Land Cruiser V8 or the Land Cruiser 200, depending on the country. This vehicle also provided the model for the third generation Lexus XS. Its popularity can be put down to its four-wheel drive, its impressive payload, and its deep-water capabilities (up to 70 cm). A favourite among governments, relief organisations, and global players, the armoured Toyota Land Cruiser 200 has evolved into a timeless classic.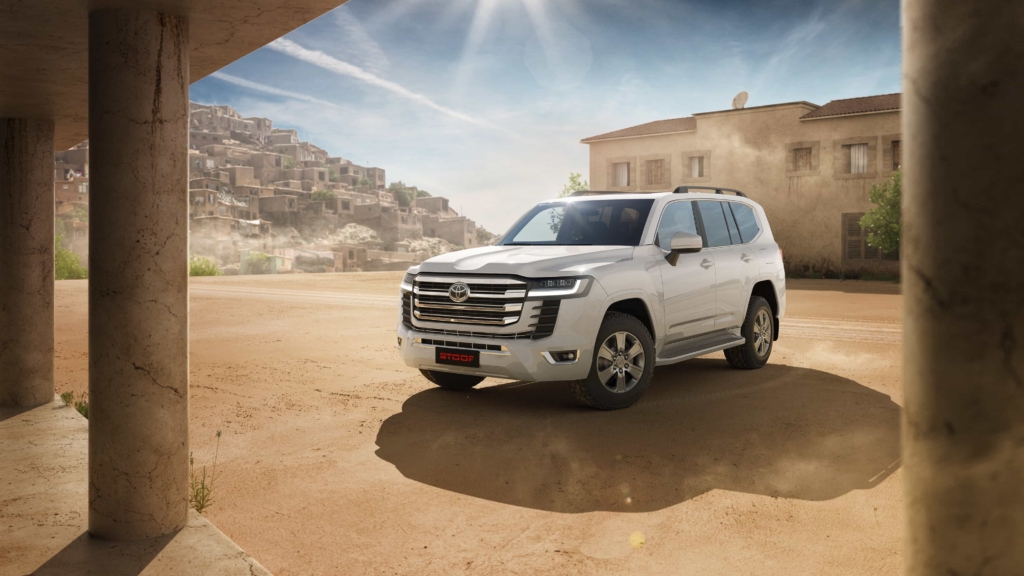 STOOF International GmbH had already gained the best experience while converting the Series 100 Land Cruisers. On these strengths, our team developed the Toyota Land Cruiser TROJAN©, an armoured version of the Toyota Land Cruiser 200. Even the standard safety configuration of this VR6 certified armoured Land Cruiser presents a wealth of impressive features. These include
an integrated alarm system,
antiballistic tyres,
underbonnet fire extinguishers,
an armoured fuel tank,
a second battery, and
a reinforced undercarriage.
Our Toyota Land Cruiser TROJAN@ 200 GX boasts ballistic classes CEN B6, B7, and STANAG II. Certified to withstand shocks equivalent to 15 kg of TNT, this vehicle is a veritable fortress, contrasting strongly with its inconspicuous look.
The extremely successful career of this model is continued by both Toyota and STOOF. June 2021 witnessed a new version of the all-terrain classic. Among the highlights of the Toyota Land Cruiser 300 is the extremely high fuel efficiency of its petrol and diesel engines. Their fuel consumptions amount respectively to 4.0 litres and 3.3 litres per 100 kilometres.
THE LAND ROVER RANGE ROVER VOGUE AS AN ARMOURED SUV
At STOOF International GmbH, we have detailed knowledge of countless car brands and can realise armoured solutions on a great many vehicles. Yet one of our uncontested highlights is the armoured version of the Land Rover Range Rover Vogue.
A Land Rover production, this SUV was launched originally as a pure all-terrain vehicle. Under BMW management from the third generation, it evolved into a stylish SUV.
Our armoured land cruiser version combines function and finesse with the greatest possible protection for the occupants. We'll be pleased to advise you on our various configurations for the Land Rover Range Rover Vogue.
In our modern production halls, we convert your new Land Rover into an armoured all-terrain vehicle. To this end, our 23,000 square metres of production area also include a precision laser, an inhouse paintshop, and a saddlery. The outcome is a custom vehicle seeking its equal in safety and elegance. Let us advise you now!