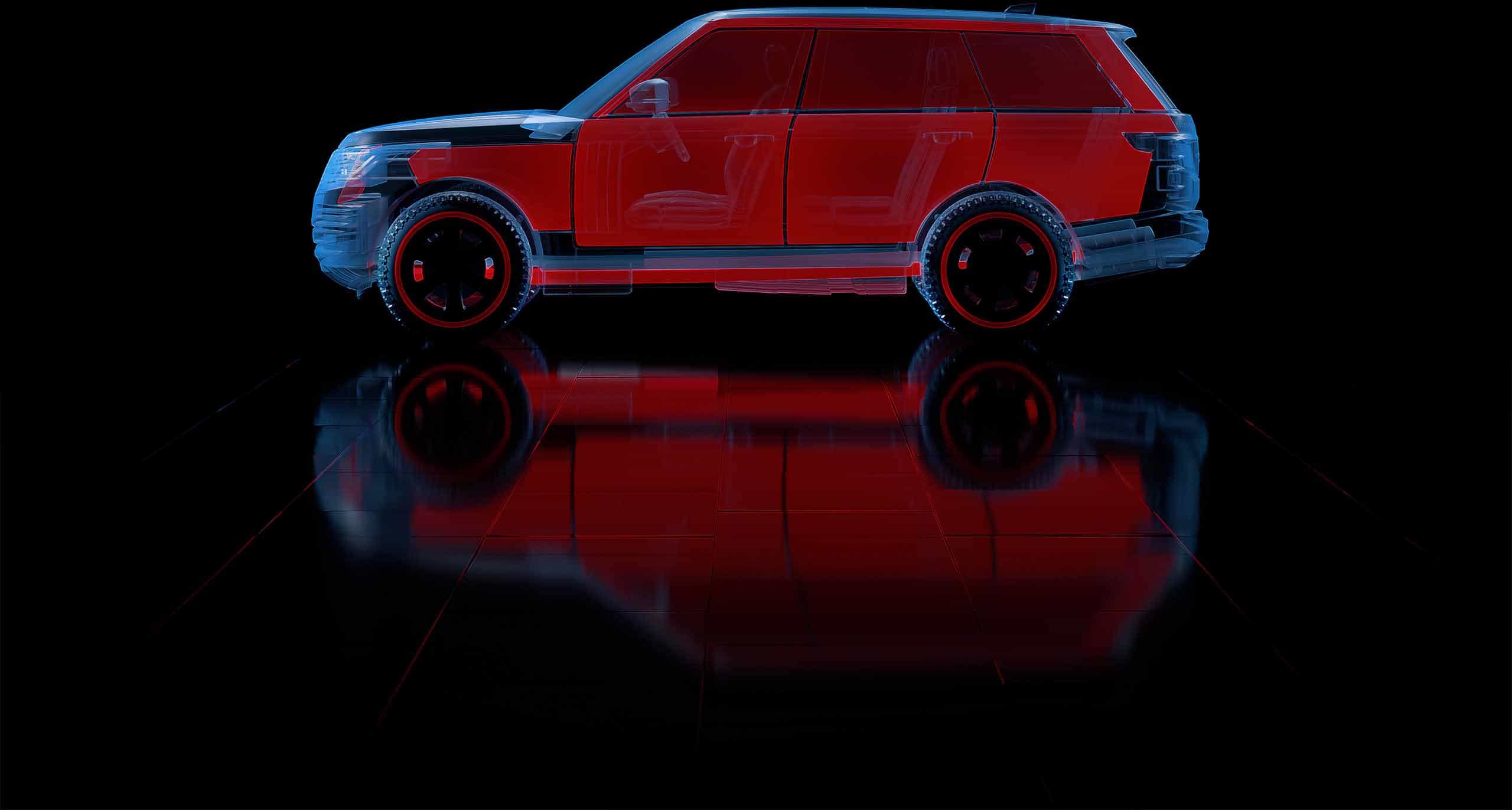 The stoof
Safety Concept
Antiballistic armour with Ballistics Rating
B4+ and upward
Alarm system
Offset exhaust vent
Run-flat system
Battery master switch
2× battery armour
Fire extinguishing system
Intercom system
Armoured side panels in engine compartment
Armoured fuel tank
Armoured central electrical system
Kill switch
Window winders
Battery cutout switch developed by STOOF
Special seats
Park heating
Door shock absorbers
Tinted glazing (temporary or permanent)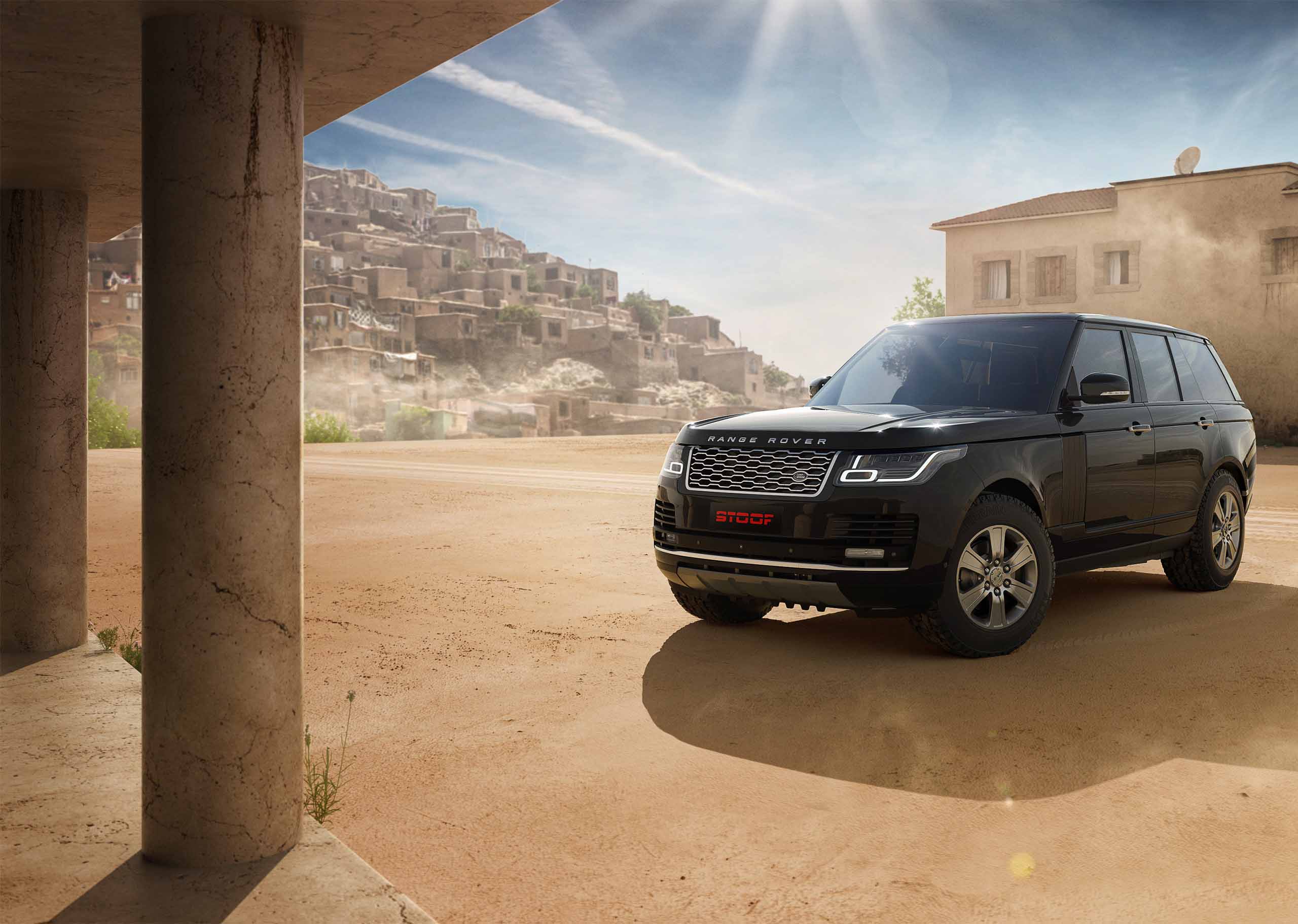 THE LAND ROVER RANGE ROVER VOGUE AS AN ARMOURED VEHICLE – SAFETY MEETS LUXURY
A Land Rover development, the Range Rover Vogue is a distinctive and powerful SUV. The model launched in the summer of 1970 resembled more a thoroughbred all-terrain vehicle. Later, the model underwent a number of developments to become an SUV, but without sacrifice to its outstanding off-road properties.
The Range Rover ranks among the world's most popular SUVs. Packed with power reserves, their engines have proved their worth many times both in urban environments and on rough terrain.
Range Rover can look back on decades of impressive development – from the very first generation, this brand's hallmark, still in British hands then, was the four-wheel drive. Twenty five years later saw the second generation, featuring high-performance engines including a 4.6-litre V8 petrol unit.
Now in its fifth generation, this brand is seen to be the ideal vehicle for diplomats, government agencies and international organisations, especially in European and North American climes.
Specs

Length:
5.000 mm
Height:
1.869 mm
Width:
2.073 mm


Wheelbase(long):
2922 mm
Axle ground clearance:
220 mm
features
B6 or B7 armour option
The armour materials like steel, aramid, and glass have been tested for their antiballistic properties by independent authorities (German National Firing Proof House)
Standard armour without partitions and inner doors
Undercarriage components and brake systems specially designed for the weight of the vehicle ensure reliability and safety on the road
Inconspicuous appearance
The original vehicle retains its outward look despite armouring
Basic vehicle is specifically selected for the deployment region
On-board base for communications and ECM systems
Interior equipment complete with high quality and durable grey, black, or beige upholstery
Servicing support from the world's best service network