Stoof aftersales & Service –
Long-term support ensured
As a customer of STOOF International GmbH, you receive extensive, qualified support. Our experts for armoured vehicles are there for you – from the initial advisory talk without obligation to the shipment of your completed vehicle.
And afterwards as well, you can use our spare parts and aftersales services whenever you need them. As a family-owned global player, we are your guarantee for fast, worldwide support with spare parts and extensions for your armoured vehicle.
outstanding spare parts service incl aftersales support
STOOF International GmbH provides all of its customers with reliable services beyond the sales agreement. All of our transactions are based on many years of good customer relations. We aim to mould our relations with customers as partners and to supply spare parts unconditionally. Our continuous customer support extends beyond the purchase as well. Backed by this unusually high level of services, we can process all requests for additional spare parts and technical advice even after the purchase.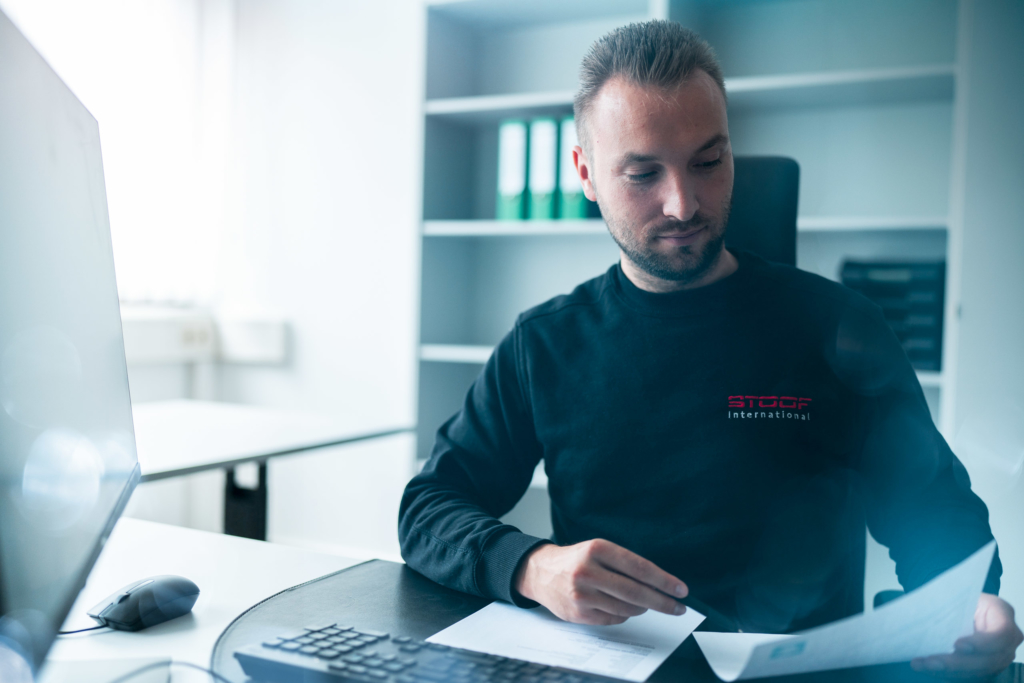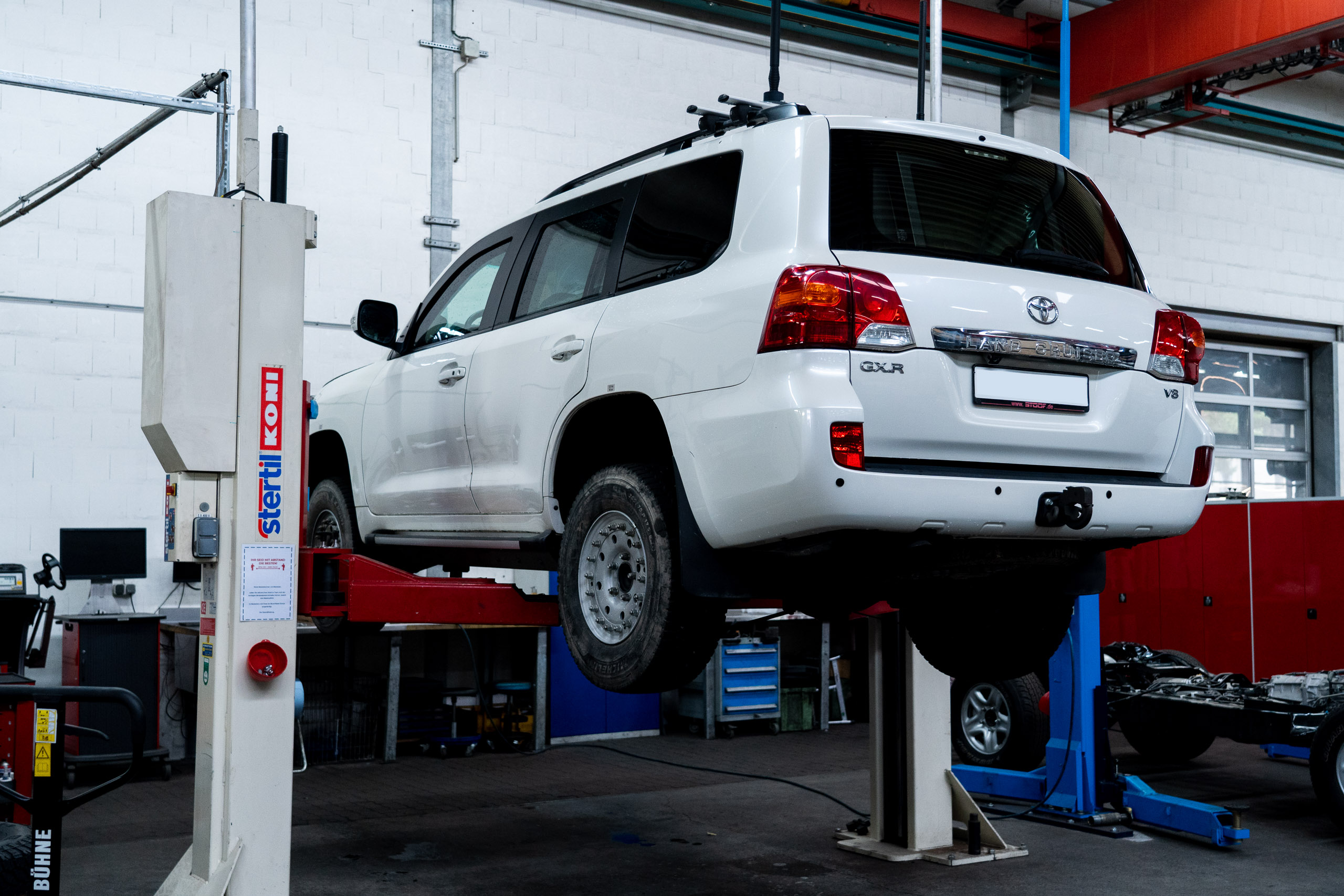 STOOF International GmbH
Service Stations worldwide
STOOF International GmbH operates service stations worldwide. If your armoured vehicle is in need of repair or modifications, we can even fly a specially trained team out to you.
The standard service recommended for each first vehicle order is our universal package with spare parts for a period of one to two years. This proves convenient in some regions of the world that cannot always meet the demand for these parts. Over the long term, this will later save you valuable time, money, and effort.
Of course, we make sure at all times that our spare parts reach you whenever you need them, and wherever you are. Whether you need an additional alarm system, communication equipment, replacement glazing, tyres, brakes, or just a few simple assembly materials: the response times of STOOF International Aftersales & Service will in every case impress you. As an additional measure to boost supply efficiency, STOOF International GmbH continuously stocks special parts that can be shipped worldwide on request. If you wish, important documentation, spare keys, user manuals, and certifications can also be dispatched by international courier.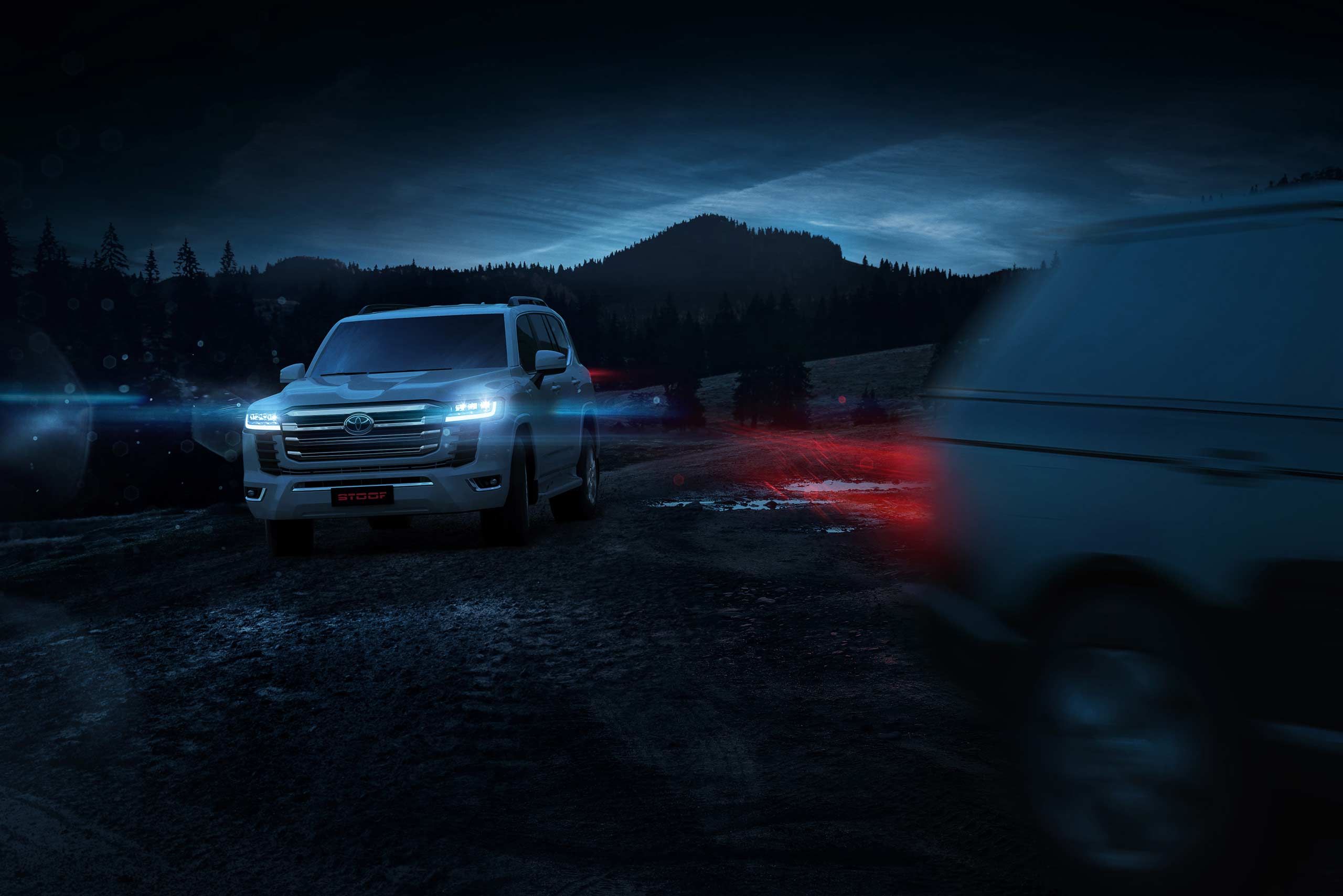 stoof driver training for armoured vehicles
For that extra boost in safety, you can send your staff to STOOF for safety driver training. STOOF International offers all training stages for safety drivers, from beginner to professional levels. Safety drivers for armoured vehicles receive professional training at STOOF. Trained safety drivers are an invaluable asset to your company.
Why should your staff complete a special training course for driving safety?
Custom safety vehicles are no ordinary cars. They require special handling. The driver of an armoured vehicle must learn to keep the vehicle completely under control at all times.
Aggressors employ particular strategies. The safety driver should be instructed on terrorist methods and tactics. Identifying an attack, if only a few seconds before it commences, can save the lives of all occupants. Your driver should be able to analyse the mechanisms that can lead to a person being targeted.
Attacks during deployment involve unusual circumstances. Here, the driver of an armoured vehicle is responsible for the safety of all occupants while the vehicle is in motion. This job demands the greatest responsibility. The driver should learn to respond immediately to every incident – whether arising from the vehicle's handling or from evasive manoeuvres in emergencies.
Who is the head of driving safety training at STOOF?
The STOOF International training team is made up of safety drivers, specially trained counterterrorism experts, bodyguards, and security agents. These former regular soldiers all experienced at first hand several attacks and shooting in the most diverse areas of conflict. Accordingly, they embody a wealth of experience with respect to dangerous situations, which we communicate to your drivers.
Where does driving safety training for armoured vehicles take place?
Driver training is held either on the STOOF International premises in Brandenburg or at the customer's location. On-site appointments can be booked anywhere in the world.
How can I book driver training for armoured vehicles?
For details or to book driving safety training directly, please send an email to drivertraining@stoof-international.de, or call us.

Basic Course
The introductory course familiarises participants with the differences between armoured and unarmoured security vehicles. This course is Stage 1 of the training programme for safety drivers.

DEFENSIVE DRIVER TRAINING
This driving safety training course introduces participants to defensive driving in danger situations. Your staff learn, for instance, how to behave when they come up against a roadblock and the situation could turn threatening.

TACTICAL DRIVING
The aim of this driving safety training course is to give the participants an insight into tactical manoeuvring from A to B. This course also covers convoy driving as part of a coherent team.