Vacancy
FULL-TIME COACHBUILDER AND VEHICLE CONSTRUCTION MECHANIC
(m/F/X)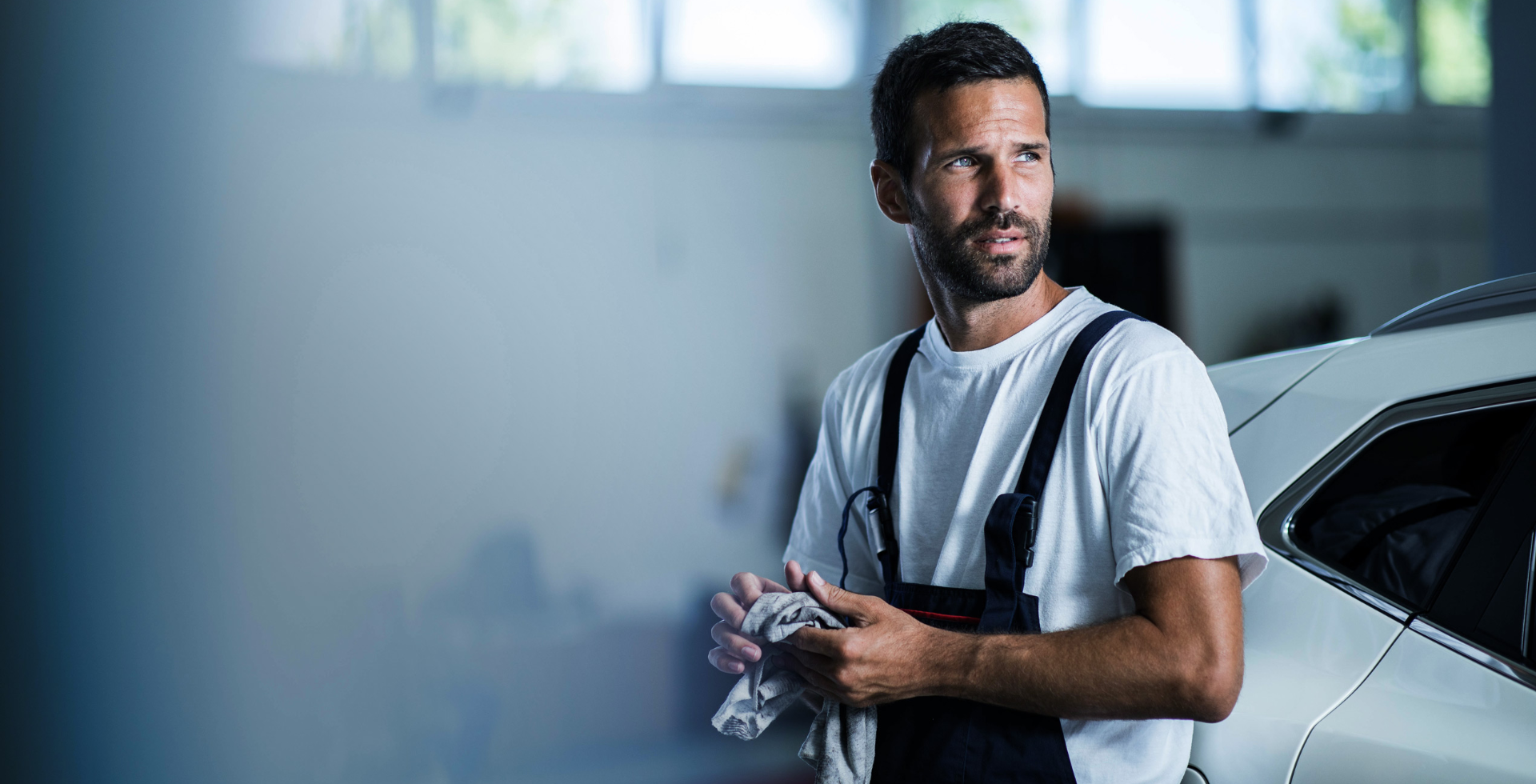 GENERAL INFORMATION ON THE VACANCY
As a coachbuilder and vehicle construction mechanic (M/F/X) at STOOF International, you will be part of a motivated, competent team. You will be working for Germany's top brand of armoured vehicles in a modern production hall in Borkheide. At the heart of the Potsdam-Mittelmark region, STOOF can offer you a safe, varied, and fascinating job. And this, of course, with regular working hours without shift duties, with overtime bonuses, and optimal work–life balance.
As a coachbuilder and vehicle construction mechanic (M/F/X), you can benefit from interesting advanced and further training measures, allowances for your company pension scheme, and – depending on the length of your employment – up to 30 days' holiday leave.
At STOOF you will be part of a team of colleagues. Our colleagues form a friendly body of mutual respect. This social cohesion among our staff is encouraged actively by all executives. We'll be pleased to listen to your ideas and proposals. In our cosy canteen, you'll find space and time for a tasty lunch and constructive talks with your colleagues. This vacancy is rounded off with free parking for employees and good links to the public (DB) railway services to south-west Berlin, Potsdam, and Brandenburg an der Havel.
YOUR DAILY ROUTINE
Our huge production halls in Borkheide are state of the art and fitted with ultra modern equipment. As part of a competent team, you will be assigned
the removal and final assembly of modules on armoured vehicles and
the maintenance and repair of chassis, undercarriages, as well as
bodywork and superstructures.
You will also be responsible for adherence to our high quality standards and for aligning your work with our clearly defined production procedures. You will demonstrate your manual skills by completing the above servicing and repair work.
YOUR APPLICANT PROFILE
Thorough training in skilled manual work or even initial professional experience in vehicle construction will be decided advantages for your application profile. Yet also motivated and talented career changers are welcome at all times to STOOF in Brandenburg.
From our coachbuilders and vehicle construction mechanics, we expect an independent work ethic, a high awareness for excellent quality, and great commitment and willingness to perform. Your profile is rounded out with a good knowledge of spoken and written German, physical and mental resilience, and team spirit.
Interested in a varied job for a global player? You're a skilled manual worker and highly interested in modern automotive technology? You love doing reliable and precise work? Then STOOF International GmbH will be pleased to receive your detailed application.
Coachbuilder and vehicle construction mechanic (M/F/X)
Benefits
30 day's holiday leave
Loyal employees benefit from staggered holiday leave models and overtime payments.
company barbecues
Our barbecue events are hot favourites. Here the STOOF team get to know each other better, from the skilled worker to the head of department.
regular events
Work and relaxation belong together in the modern working world. STOOF organises regular employee events that will long remain in memory.
canteen
Good food keeps body and soul together. At STOOF you can purchase balanced, value-for-money lunches or use our kitchen to prepare your meals.
Continued education
Funding and support for professional development
PENSION SCHEME
You already have a pension scheme? Then your contract will receive generous support from STOOF.