Vacancy
APPRENTICESHIP – COACHBUILDER AND VEHICLE CONSTRUCTION MECHANIC
(M/F/X)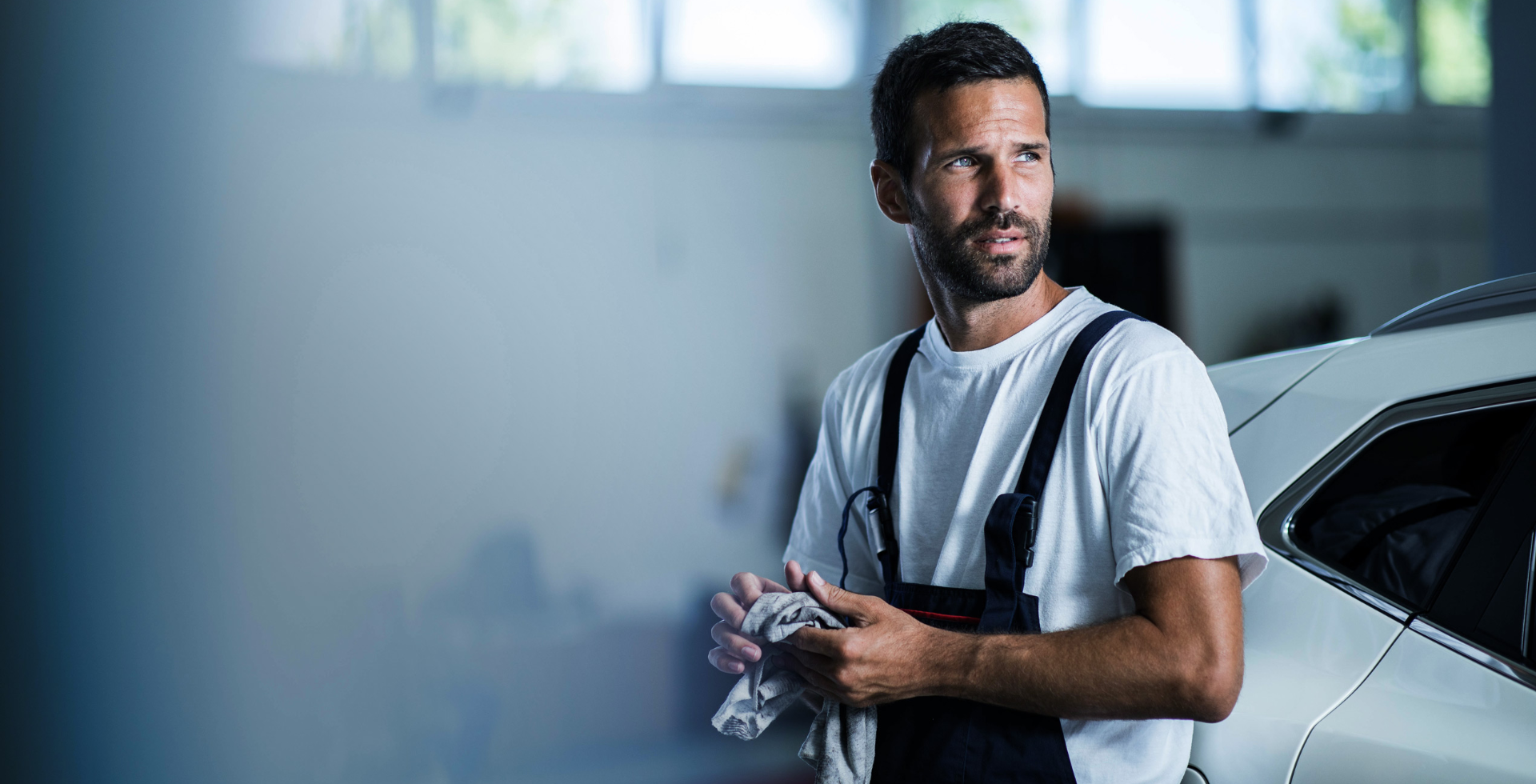 GENERAL INFORMATION ON THIS POST
Choose an apprenticeship as a coachbuilder and vehicle construction mechanic (M/F/X) at STOOF International. Start your career in the premier league. As Germany's brand leader for armoured vehicles, STOOF attaches great importance to thorough training and optimal work–life balance. We'll turn you into an auto professional!
As soon as you are onboarded, you benefit from the continuous communications and group cohesion of our team. At STOOF in Borkheide, we attach great importance to mutual respect. We are always willing to listen to your ideas and proposals. Your apprenticeship will take you through all relevant departments where you can familiarise yourself with the details of vehicle construction. After the regular apprenticeship period of 3.5 years spent in production and at vocational school, you'll join the experts in the field of armoured vehicles.
YOUR DAILY ROUTINE
You will be working with helpful, friendly colleagues and state-of-the-art equipment on 23,000 square metres of floor space in the Potsdam-Mittelmark district. In our well equipped facilities, you will learn everything about the dismantling and final assembly of custom armoured cars. Your assignments also include
welding and body work,
brake and lighting system configuration, and
repair and maintenance of air conditioning and safety systems.
You will be repairing renowned vehicle brands and working with materials like glass and steel armour plate. In addition, you will be documenting all of the provided services and be responsible for the care and maintenance of custom armoured vehicles. This dual education and training for a recognised trade is shared between production in Potsdam-Mittelmark and vocational school.
YOUR APPLICANT PROFILE
As a promising coachbuilder and vehicle construction mechanic (M/F/X), your routine work involves responsibility and diligence. A marked interest in vehicles and automotive systems is one of the prerequisites for this vocational training. The same goes for above-average manual skill. The apprenticeship also requires at least a certificate of secondary education.
And if you can verify in addition your fluency in written and spoken German and are a versatile and highly motivated team player, then your application to STOOF has a very good chance. Interested? STOOF International will be pleased to receive your detailed application. Please send this preferably to our postal address. Alternatively, we can process your application as an email attachment.
Apprenticeship – coachbuilder and vehicle construction mechanic (M/F/X)
Benefits
30 day's holiday leave
Loyal employees benefit from staggered holiday leave models and overtime payments.
company barbecues
Our barbecue events are hot favourites. Here the STOOF team get to know each other better, from the skilled worker to the head of department.
regular events
Work and relaxation belong together in the modern working world. STOOF organises regular employee events that will long remain in memory.
canteen
Good food keeps body and soul together. At STOOF you can purchase balanced, value-for-money lunches or use our kitchen to prepare your meals.
Continued education
Funding and support for professional development
PENSION SCHEME
You already have a pension scheme? Then your contract will receive generous support from STOOF.